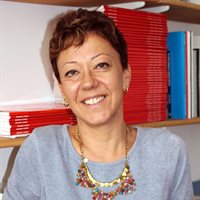 It is with great pleasure to announce that Rethinking Clusters Workshop will host Professor Simona Iammarino as panelist in a provocative round table on future trajectories of cluster research.
Simona Iammarino is Professor of Economic Geography at the Department of Geography & Environment of the London School of Economics and Political Science (UK). She was Head of Department (01/01/2014 – 31/08/2017), and she is currently academic member of the LSE Council and Court of Governors (2016-2019). Since 1stof September 2016 she has been affiliate faculty member at the Gran Sasso Science Institute (GSSI), L'Aquila, Italy. She was nominated Fellow of the Academy of Social Sciences in 2017.
Simona's main research interests lie in the following areas: Multinational corporations, location and innovation strategies, and local economic development; Geography of innovation and technological change; Regional systems of innovation and clusters; Globalisation, structural change and regional inequality; Regional and local economic development policy.
Her research contributionis widely cited in academic circles and has also been used by policy-makers. She has published more than 50 articles in major peer-reviewed journals, around 30 book chapters, and numerous working papers, policy reports and other publications. She co-authored two books highly cited in the literature: Multinational Corporations and European Regional Systems of Innovation(with J.A. Cantwell, 2003), and Multinationals and Economic Geography. Location, Technology, and Innovation(with P. McCann, 2013). She was co-editor of Regional Studies(2008-2013), and she is currently member of the Regional Studies Association (RSA) Publication Committeeand of the RSA Research Committee.
Throughout her career, Simona has participated in research andconsultancyprojects and expert groups for various Italian and UK government agencies and international organisations, among others the European Commission, the OECD, the UN Economic Commission for Latin America and the Caribbean. She has a long-term experience in externally funded international research projects.