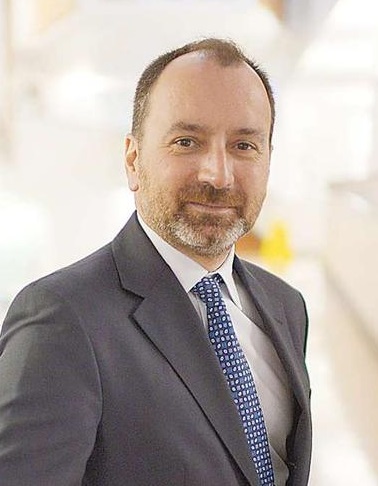 It is a great pleasure to announce that Rethinking Clusters Workshop will host Professor Andrés Rodrìguez Pose as a panelist in a vibrant round table on future research on clusters.
Andrés Rodrìguez-Pose is a Professor of Economic Geography at the London School of Economics (LSE), where he was Head of the Department of Geography and Environment. He is the immediate Past President of the Regional Science Association International (2015-2017), and he served as Vice-President of the RSAI in 2014, being also Vice-President (2012-2013) and Secretary (2001-2005) of the European Regional Science Association. Next March 2019, he will be granted the degree of Doctor Honoris Causa at Utrecht University for his eminent achievements in Economic Geography.

His intense research activity has deeply contributed to advancements in urban and regional growth and inequality, fiscal and political decentralization, institutions, regional innovation, science and technology parks, infrastructure, migration, and development policies and strategies. His research is widely cited in academic circles and has also been frequently used by policy- and decision-makers. He has regularly acted as advisor to several Directorates of the European Commission, the European Investment Bank, the World Bank, the Cities Alliance, the OECD, the International Labour Organization, the Food and Agriculture Organization, the Inter-American Development Bank, and the Development Bank of Latin America, among others. He directed a major World Bank/Cities Alliance report entitled "Understanding your Local Economy" and frequently acts as advisor to governments.
He has also been visiting professor at a number of universities, including Stavanger (Norway), the College of Europe(Belgium), Cambridge (UK), Hannover (Germany) and the Autonomous University of Madrid. He has been a holder of a European Research Council (ERC) Advanced Grant and is the only social scientist to have been awarded the Royal Society-Wolfson Research Merit Award. Other past academic awards include a Leverhulme Trust Major Research Fellowship, a Philip Leverhulme Prize, and a Royal Geographical Society Gill Memorial Award.
His most recent contributions point to the key role of institutional quality for regional development, and the need to calibrate better, rather than more, place-based policies to spur local development, especially in lagging-behind regions. According to Professor Rodrìguez-Pose, local and regional development has become a global challenge, and the approaches to it reflect shifting theories and ideologies which are mediated through particular structures of government and governance that shape diverse types of policy intervention.